Order2Cash
Manage all aspects of efficiently converting Purchase Order to Cash - adequate inventory, quick and accurate delivery, tight receivables, etc.
Cash Flow Dashboard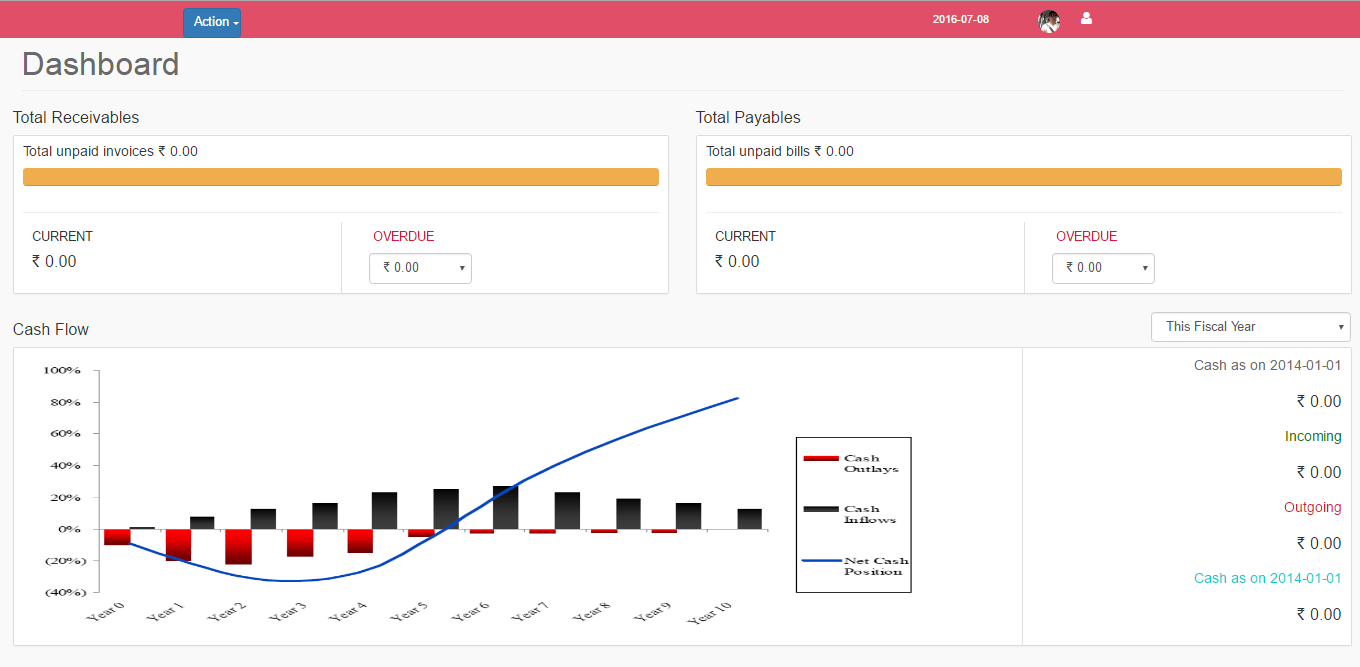 PO
Track delivery against PO at 'PO line item level'. Get SMS, email reminders if high chance of missing delivery target. Track all PO's against the original Enquiry, Account etc
Invoice
Against all DC's received, ensure Invoice is automatically prepared with the correct terms & conditions in the PO.
Inventory
Check availability of stock instantly when PO is received, setup 'optimal inventory' reorder points, get alerts on slow moving stock and suggestions on which customer to approach
Payment
As payments come in, tag the appropriate invoice and keep track of pending payments against PO's and Invoices. Get SMS, email alerts if payments get delayed
Delivery Challan
Formalize physical delivery of the product (as per the original PO requirements) through acceptance of the Delivery Challan.
Contract
While sending the quotation, select the right price for the right customer for the right time period. Get alerts when contract is about to expire